Create meals that leave your family asking for your secret ingredient.
Infuse your Steaks with Flavor from Our Infused Balsamic Vinegars
Discover the secret to elevating your steaks to a whole new level with our gourmet balsamic vinegar. Our exceptional vinegar is crafted to enhance the natural flavors of your dishes, particularly steak, creating an explosion of taste with every bite.
With a focus on quality, our balsamic vinegars moisten and invigorate your steaks, transforming them into succulent, mouthwatering delights that'll leave you and your family craving more.
Shop Dark Balsamic
Indulge in the Finest Balsamic Vinegar
From drizzling over a fresh Caprese salad to elevating the flavors of roasted vegetables or marinating succulent meats, our balsamic vinegar is your culinary companion to elevate your dining experience.

Each drop of our balsamic vinegar has that nuanced sweetness lingering on your palate. Your meals will become more stimulating to the senses by adding any of our collection of balsamic vinegar.
Shop White Balsamic Vinegars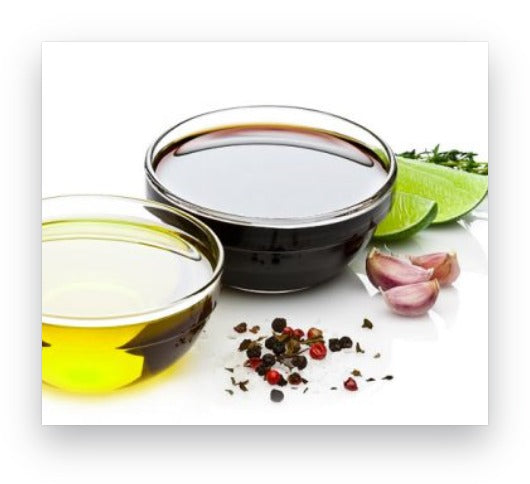 The Perfect Pairing for a Delightful Meal
The oil and vinegar combination is among the essentials for a mouthwatering dish, seemingly extending the flavors of the meals. These two elements, carefully chosen and expertly blended, harmonize to create a masterpiece on your plate.

Imagine the rich, velvety texture of fine oil and the vibrant, tangy notes of premium vinegar mixing into your palate; they can instantly elevate any dish you choose.
Shop Our Best Sellers