Tia Adams has a background in chemical engineering but developed a passion for cooking at the age of 8 while cooking with her mother and watching cooking shows on television.

As a pescatarian, she found it hard to find quality food for a decent price but fell in love with salads and, subsequently, balsamic vinegar.
Her love for cooking drove her to create Branch and Vine in order to share her love with the world. The first store opened on March 12, 2012, and has been growing ever since, with two locations in Peachtree City and Newnan, Georgia.

Tia found it hard to get people's hands-on quality olive oils and vinegars, so she rebranded the Branch and Vine online store. Branch and Vine online will ship premium olive oils, vinegars, teas, and so much more directly to your door!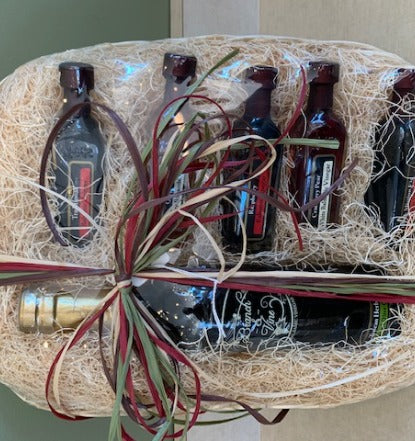 Join our Private Facebook Group
We know how it feels to see someone light up when they taste your food! Discover a community of wonderful people who care about thoughtful meals.

In our Facebook Group, you'll engage in sharing recipes and finding new culinary inspirations. Learn how to use exciting ingredients and discover new ways to cook. Our community is excited to meet you!

Enjoy cooking like never before.

Delight family and friends with the meals you create.

Branch & Vine is here to take your culinary journey to new heights.

Join Today